gogglesoc: Eco-friendly Retail Goes Interactive
WIREWAX
December 16th, 2020
At WIREWAX, we love to showcase brands making an impact on their business and on the world by incorporating interactive into their digital video strategy.
One such brand to make a splash with interactive in 2020 is gogglesoc, a brand taking eco-friendly eye accessories to the next level. Their flagship product, the gogglesoc, is made from recycled plastic bottles. They also make all of their in-store merchandise displays out of recycled chopsticks!
After launching their gogglesoc product for goggles in 2016, gogglesoc has grown into a global brand selling their products in 20+ countries and expanding into an entire product line of eco-friendly eyewear accessories.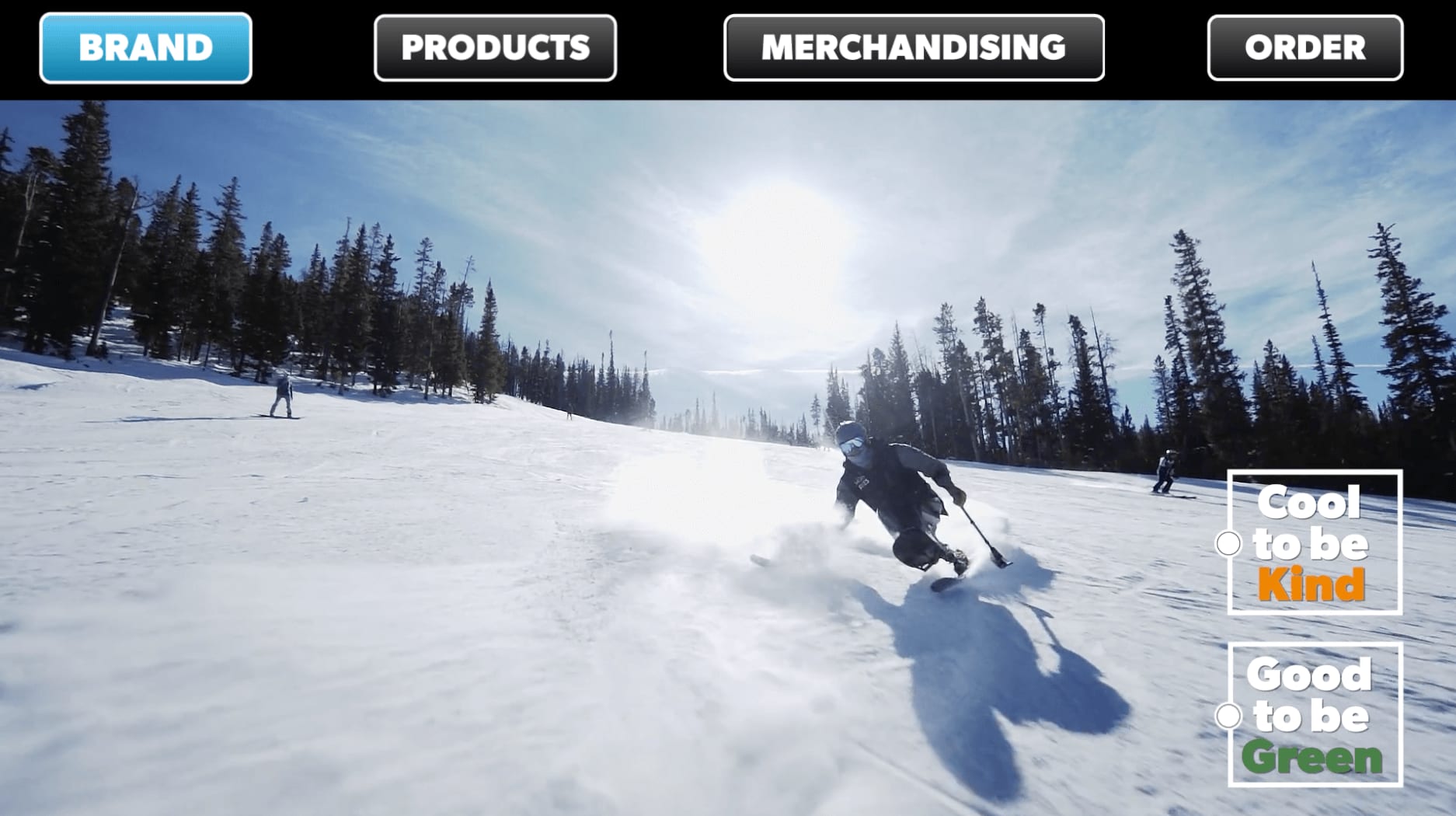 In their interactive digital trade show experience, viewers are invited to explore every facet of the gogglesoc brand – from their story, to learning more about each product and how they are brought to market. The best part is, each step of the way viewers can interact and engage with topics and products they're interested in learning more about. gogglesoc utilizes a chapter menu along the top of the video so viewers can navigate at any point to different sections within the video. Interactive hotspots then appear to dive deeper into product specs, purchase questions, and company values.
At any point in the video, retailers have the opportunity to place an order with a representative in their area directly from the video.
"2020 marks a very different year for international business development in the outdoor sports industry," said gogglesoc co-founder Josh Gray. "With global restrictions on travel and in-person meetings, the team at gogglesoc was forced to come up with an innovative and creative way to produce a compelling and engaging brand experience, just without the ability to actually deliver it in person.
We looked to digital technology to assist us with this challenge and we couldn't be more pleased with the way our interactive digital booth experience turned out. We have utilized WIREWAX's cutting edge interactive video technology to cultivate a trade show experience that's suited to every one of our global B2B customers."
Head over to gogglesoc to check out the digital trade show experience.
By Marissa Ke, Customer Success Director
TAGS:
digital retail
ecommerce
interactive
interactive video
shoppable
shoppable video
WIREWAX
SHARE: