The Best Interactive Video Design Of 2019
WIREWAX
December 18th, 2019
2019 kicked off with a bang interactively speaking à la Black Mirror's Bandersnatch and since then, creatives with a focus on pushing boundaries and challenging the traditional for something more exciting have drilled into the applications and opportunities becoming more available through interactive design.
We asked our very own interactive video experts to take a review and share their favourite interactive designs from throughout this massive year, both in-house and out.
---
Steve, Creative Brand Director

Outsider:
Black Mirror's Bandersnatch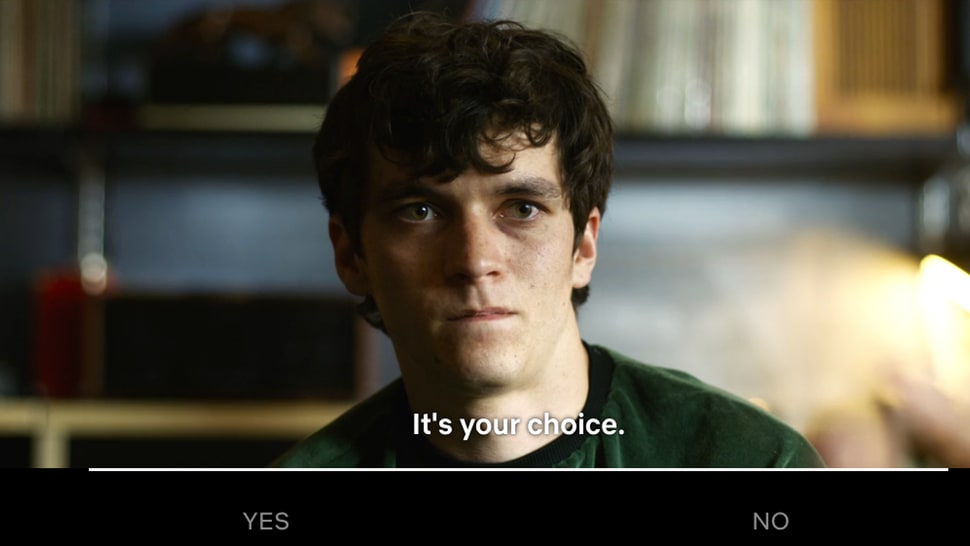 Bandersnatch sparked a year's worth of creative envy, with those in the know reaching out to see just how they could replicate the magic for their content needs.
For the first time, Bandersnatch showed audiences what was possible when good scriptwriting and interactive media collide, giving a brazen first step for mainstream audiences to venture into the world of interactive media.
From WIREWAX:
Football Manager 2020
With #FM2020, the entire experience mimics the logic of the game – it's all about making decisions and every decision counts, setting the scene with audiences ahead of the game's release.
---
Jen, Creative Director

Outsider:
Ocearch WildlifeTracker
Showing up to date, real-time information meant the viewer is constantly motivated to click and engage with the hotspots. Their overlays of this interactive video share that perfect mixture of diverse content styles to bring the experience to life.
From WIREWAX:
La Mer
I picked La Mer because for me it has a different feel to a lot of what we've done in the past. It's ultimately promoting a product, but it feels like a creative piece made for and about creatives rather than a purely shoppable video. Visually, I like the layering aspect of the overlays and how it feels collage/storyboard-esque, the video itself, with expert custom subtitle functionality.
---
Nicole, Graphic Design
Outsider:
Love, Death and Robots: Promotional Website
The playful language and engaging aesthetic pull audiences in, providing both a mini interactive video game module and a menu for additional content information.
The UI is clean and intuitive, with a custom cursor to top things off and make the whole experience that much more interesting.
From WIREWAX:
Zara Shoppable Showcase
This showcase for megabrand Zara combines three interesting and different videos for the same campaign throughout one core interactive video experience. The shoppable overlays and smooth chapter menus create the same overall feeling as the campaign and never ceases to stay on-brand throughout the whole experience.
---
Charlie, Animation Director
Outsider:
Kontra K – By Your Side [Music Video]
Dark, mysterious and unusual. While it can go the other way, not knowing how your interaction is affecting the content makes for an interesting journey trying to work it out.
From WIREWAX:
McDonald's Interactive Training Experience
Clean, colourful, and engaging – this piece showcases a really useful and well-thought-out interactive video allowing the viewer to navigate through hefty chunks of information at a rate that is more accessible and approachable to them.
---
Ollie, Creative Content & Animation
Outsider:
BBC's Real Happiness Project
Short and sweet, the experience layers multiple videos at one time and activates perspective change with cursor movement to engage and enthral the audience. The added seamless transitions mean no disruption to the audio and an effortless viewing experience throughout.
From WIREWAX:
The Home Depot: Explore Color
Intuitive shoppable aimed at the DIY-ers, The Home Depot Explore Color campaign shows exactly what a fully integrated, layered interactive video experience can really look and feel like.
---
We're nothing without the inspiration of others, so to round out our list for 2019 we have a few extra special mentions from our creative friends in interactive video.


Martin Percy's Real Talk
This piece turns viewers into doers, showing what an impact interactive storytelling can have in this case with a charity.
Kissinger Twins: Sufferosa
The Kissinger Twins created an intelligent and impressive experiment in creative storytelling when they turned their 2010 hit into an engaging interactive Instagram story optimised for viewer navigation. Rather than simply be a satire on the Kardashian generation, Sufferosa is a complex, grown-up commentary on ageing and beauty's obsession with youth.
Peter Oravec: Portfolio
This is a really impressive way to use tech and interaction to stand out of the crowd. The piece sits firmly outside the box and shows his passion and determination as a Front End Developer.
---
Feeling inspired?
Talk to us now about elevating your content with WIREWAX Studio's elite interactive creation tools in 2020.
TAGS:
design
interactive design
SHARE: